Welcome to Carolian Astronomy Society in Kidderminster
The Carolian Astronomy Society (CAS) is based in Kidderminster, Worcestershire UK. Membership is open to any individuals who support and wish to further the Objectives of the Society. We are a relatively new Society and welcome new members, particularly the less experienced and newcomers to our fascinating hobby.
——————————————————————————————————————-
Partial Eclipse of the Moon Tuesday 16 July 2019
A Partial Eclipse of the Moon takes place on Tuesday 16 July 2019. Timings of the eclipse are below. More details can be found at www.timeanddate.com and you can also follow a live stream video oif the event from this web site.
| | |
| --- | --- |
| Starts | 19:43 BST |
| Partial Starts | 21:01 BST |
| Maximum | 22:30 BST |
| Partial Ends | 23:59 BST |
| Ends | 01:17 BST |
Total Eclipse of the Sun 2 July 2019
By Michael Bryce
The total eclipse of the Sun on 2 July 2019 was fantastic. I joined the expedition by Omega Holidays with Sky at Night Presenter Pete Lawrence. I took the following images with a Nikon D5500 camera and a Tamron 500 mm lens and Baarder film filter. On a tripod mount. Unfortunately I did not get the focus right on the camera.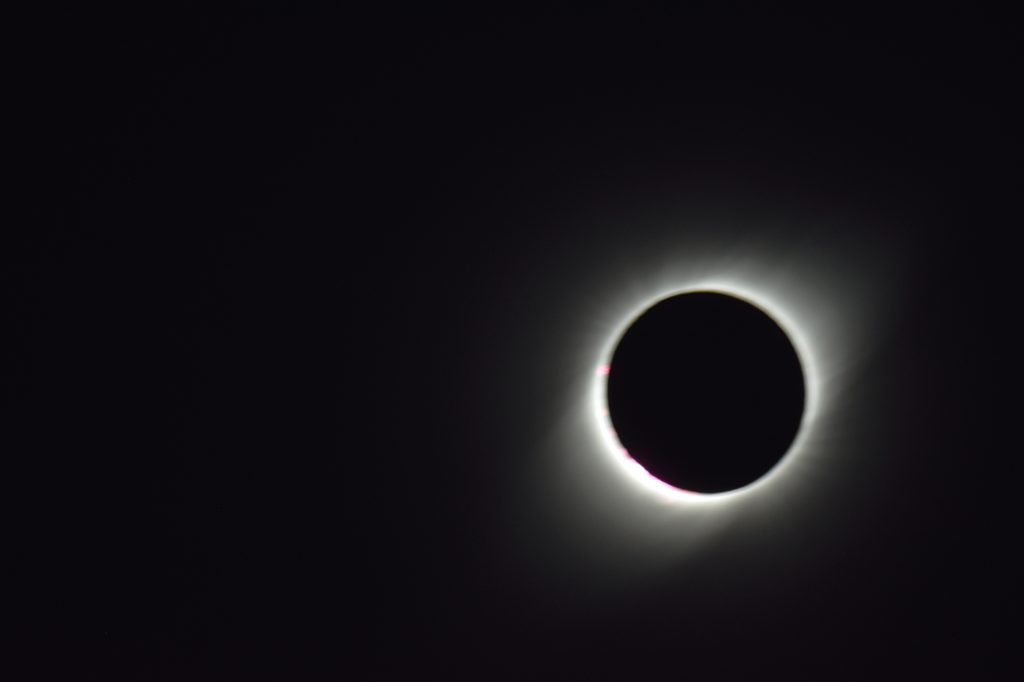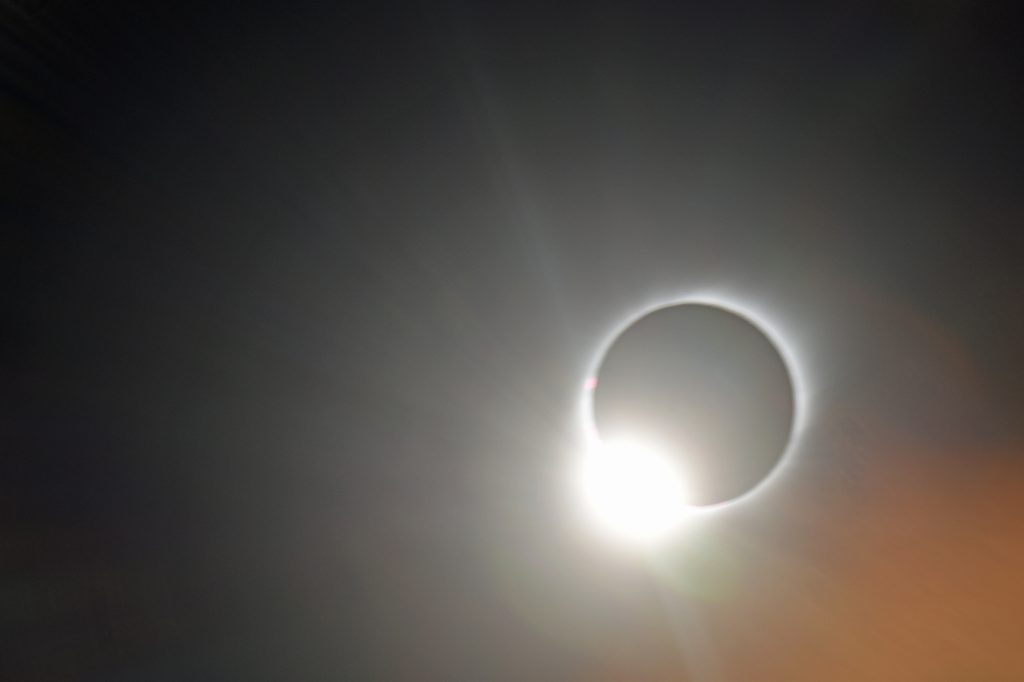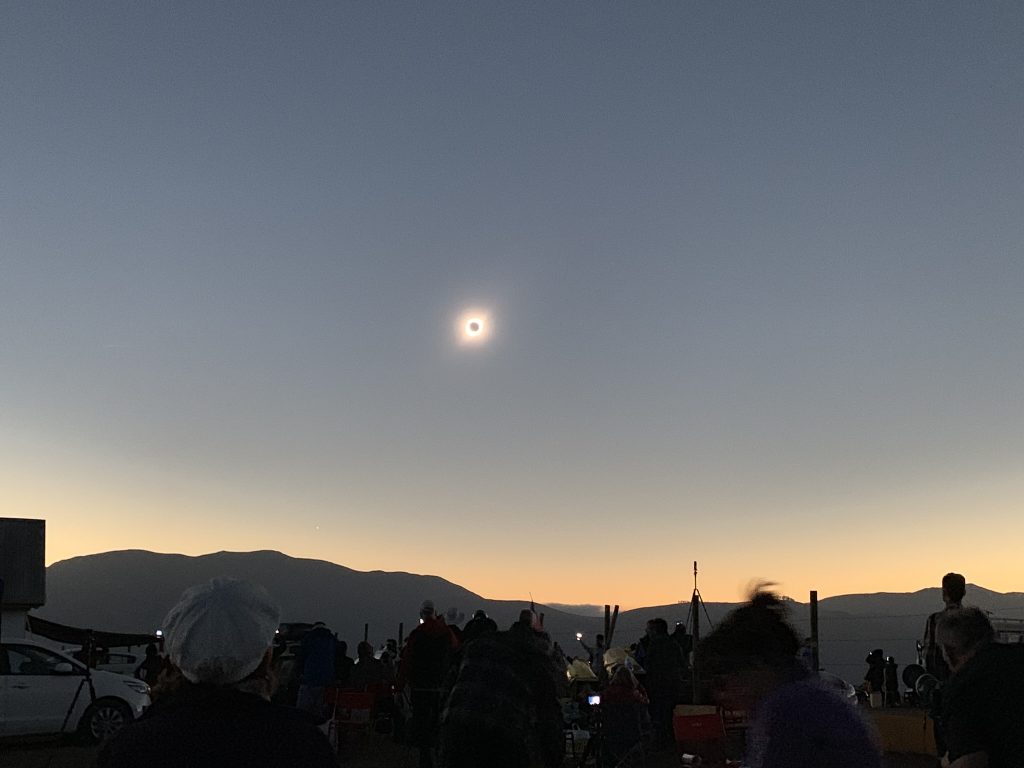 Privacy Statement
To comply with new General Data Protection Regulation (GDPR) the Society Privacy statement can be found here.
---
If you require any further information please email us at astro.info@carolianastro.co.uk.
We also have a Facebook group page at https://www.facebook.com/groups/carolianastro/
---